Accommodation
Luke currently lives in Shared Supported Accomodation, a house, sometimes referred to as a Community Residential Unit, situated in the outer eastern suburbs of Melbourne. The area is well known for its pleasant surroundings, and small town feel. The house is situated on a one acre block, surrounded by large trees, and a view towards the Yarra Ranges. It is only about 20 minutes walk from the main shopping centre.
The house is shared by four residents (including Luke). Disability supports are provided by a team of about 15 staff and 15 casuals working 24/7 - four staff on duty during all waking hours and two staff on active nights.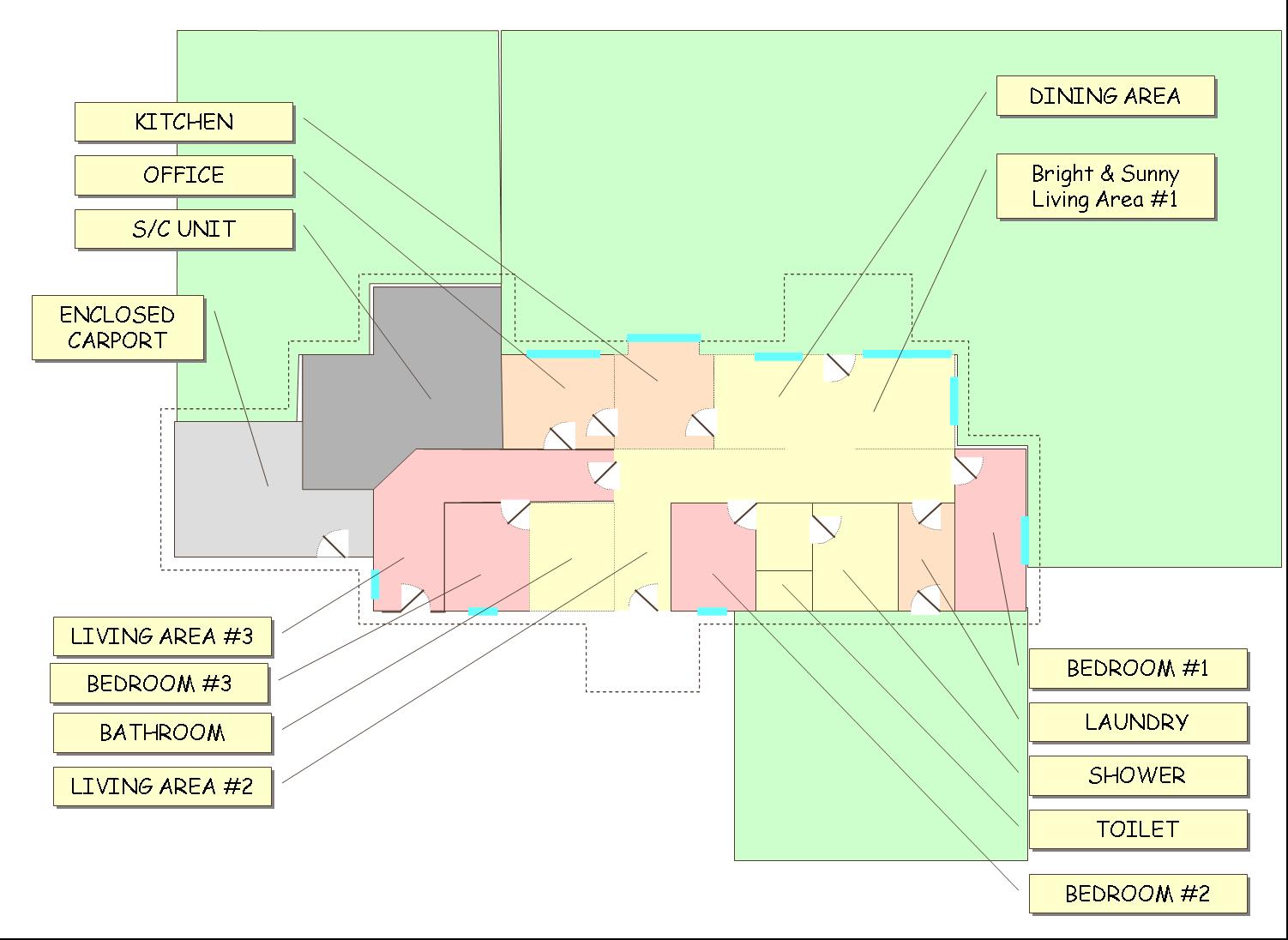 Since December 2007 Luke has lived under "automatic seclusion" confined to "Luke's area" for about 20 hours of every day. "Luke's area" comprises -
a living area
bathroom (with bath, shower, wash basin and toilet)
a bedroom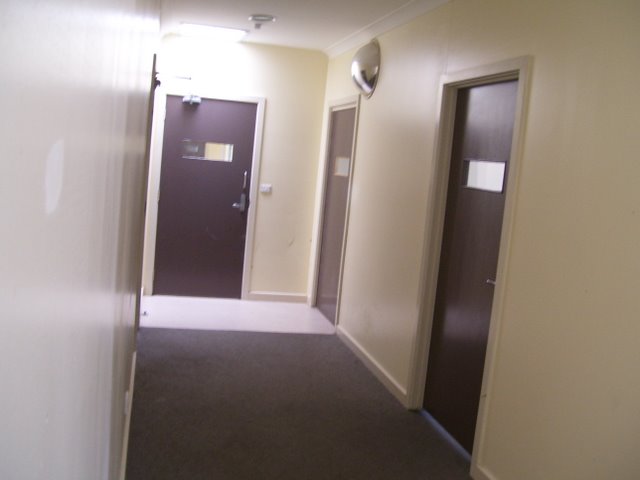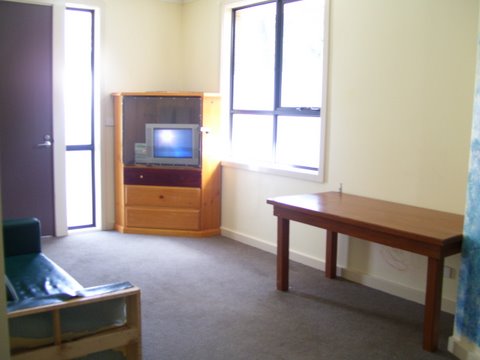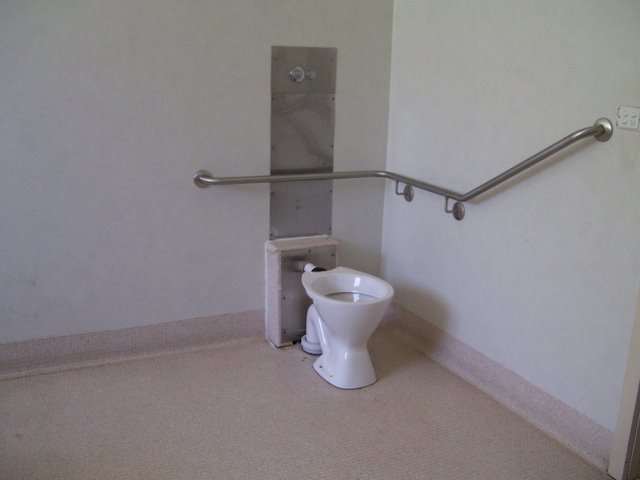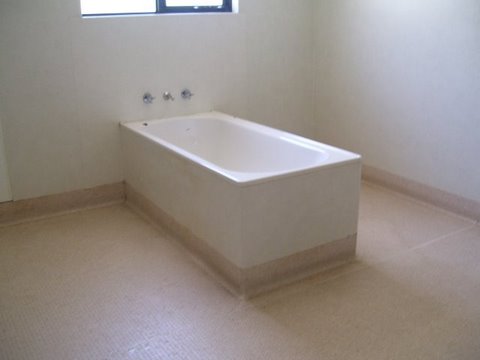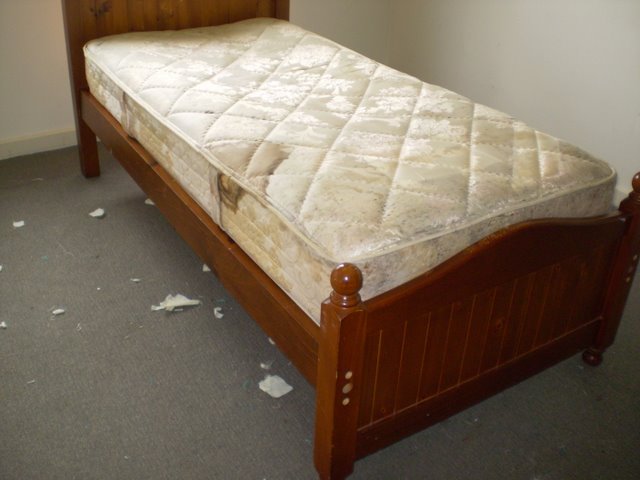 For some time each day (when the other residents are not in the house) Luke is allowed to access the backyard and main living areas.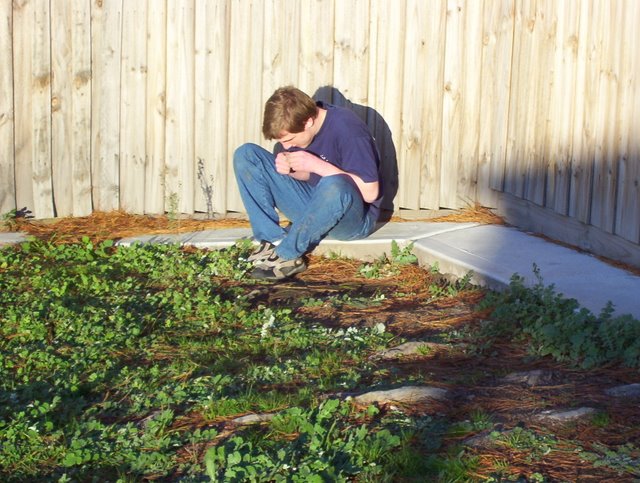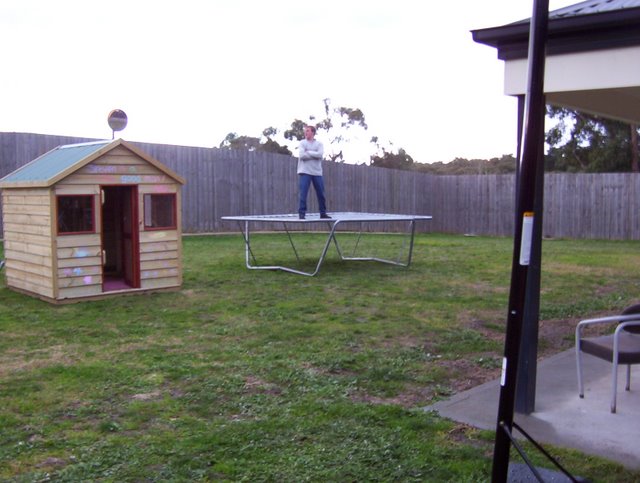 From February 2004 until July 2005 Luke lived in "emergency respite" in Wantirna.

For most of his days Luke was locked in the back end of the house where he had access to a bedroom and a living area. After he pushed out one of the perspex windows to escape, the windows were boarded up. The "window" in what they called his bedroom was fitted with two port holes.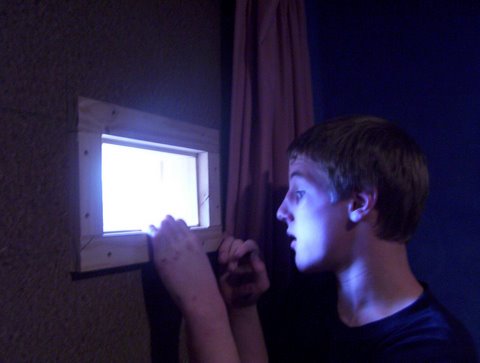 After we complained that this could not be in compliance with basic building regulations (regarding the amount of light required for any room) two extra holes were added.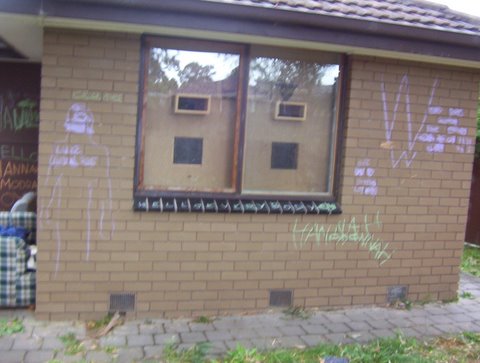 This is the view of "Luke's bedroom" from the backyard.
It seemed to us that the only times that Luke got to access the backyard was whenever we went to visit and took him out.
We bought a pool - but were told to take it away - because staff felt that it was too dangerous.
To get access to the toilet he would have to attract the attention of staff - who would normally be in the kitchen at the front of the house - though this door.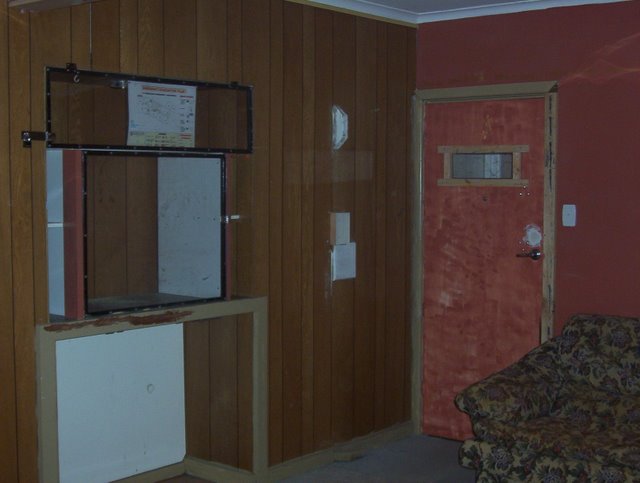 If he was successful then they would unlock this door, and the door to the toilet which was on the other side.
In September 2005, three months after Luke had moved out, Ray Martin, from Channel 9's "A Current Affair" visited this place and was appalled. it was still there, unchanged and unused. About 12 months later it was renovated and sold off as a private dwelling.
In 2008 we were invited to make a submission to the Parliamentary Inquiry into Supported Accomodation for Victorians with a Mental Ilness or Disability.
Our submission was made on the basis that it would be protected by parliamentary priviledge and so we were quite frank about expressing our concerns. Subsequently we were asked by the Parliamentary Committee if we would be happy for our submission to be made public. We agreed on the basis that the publication of information about Lukes situation would be in the public interest, and that an appropriate response from the community would bring about changes that would be good, not just for Luke, but for large number of people. Our submission is available for download from the website setup by the Committee overseeing the Inquiry. Two shorter versions are also available for download - 20 pages, 4 pages. Please note that in making this information public it is not our intention to cause trouble, but to motivate people to take action that will ensure better supports are provided for all Victorians. To this end our submission also includes detailed description of the sort of services and support that we think would enable Luke, and others like him, to live happy and safe in their own homes, close to family and friends, as loved and respected members of their local communities.
In 2009 RMIT published a report on 2 years of research conducted into the impact of restrictive practices on people living in supported accomodation. The report was titled - "Experiences of Restrictive Practices" and was presented to the Minister for Community Services, at a public seminar "DIGNITY" on July 31, 2009. The research was requested by the Office of the Senior Practitioner in 2007.